View Other Content
Search Articles
Recent Articles
0
Tender called to flood-proof MRT stations
Dec 03 2013 11:04 AM | Jeretto in
Articles
LTA has called a tender to install flood barriers at another 19 MRT stations. The stations - all on the Circle and North-East Lines - include Holland Village, Kent Ridge, Serangoon, Chinatown and Clarke Quay. Vent shafts, glass panel gaps and other openings will be sealed at the stations.

Part of the project also involves flood-proofing a Circle Line facility at Bukit Brown and the North-East Line's Sengkang Depot. The tender will close next month.

This is the third batch of stations that will be outfitted with flood prevention systems. The LTA had previously awarded two tenders to set up flood barriers at 17 MRT stations for $7.8 million.

On the other hand, national water agency PUB has stepped up its drainage maintenance from once to thrice a week. It is also planning to improve drainage at 36 more flood-prone locations. Its measures include building the Stamford Detention Tank near the junction of Tyersall Avenue and Tyersall Road, as well as deepening and widening the Sungei Pandan Kechil canal. These are on top of 176 ongoing drainage improvement projects islandwide, such as at major canals in Rochor and Alexandra.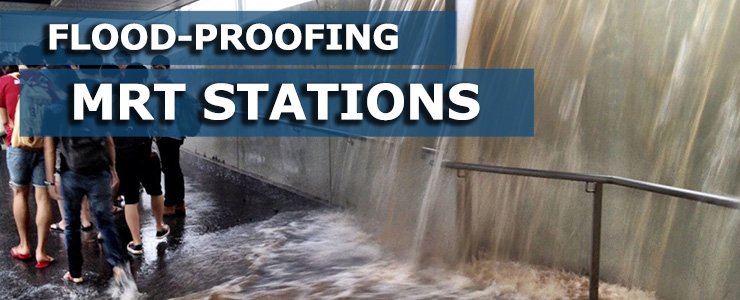 Source:
http://www.sgcarmart...le.php?AID=9278
Article: Tender called to flood-proof MRT stations